The prestigious University of Pennsylvania is a private-owned research University in the United States founded by Benjamin Franklin who is one of the founding fathers of the United States. Its foundation date back to 1740 and is considered to be one of the earliest institution of higher learning in the US.
The University of Pennsylvania is one of the ivy-league universities and an institution with a top-notch, technologically advanced system of learning that has lasted for a long time. Incorporated as The Trustees of the University of Pennsylvania, Penn is one of 14 founding members of the Association of American Universities and one of the nine colonial colleges chartered before the American Revolution.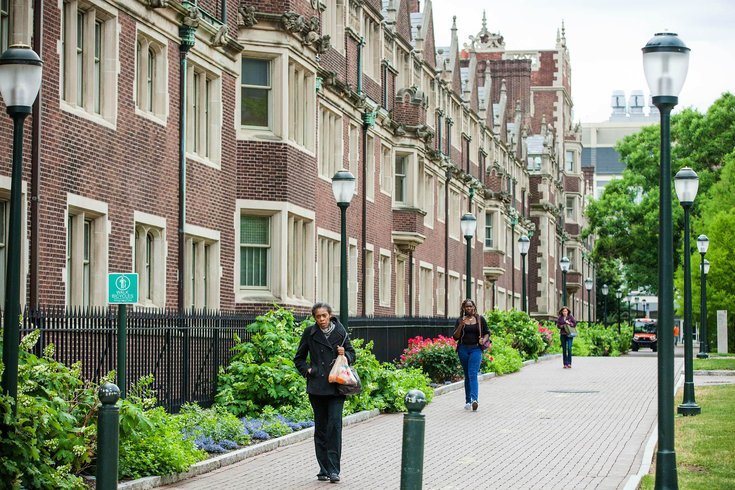 Benjamin Franklin, Penn's founder, advocated an educational program that focused as much on practical education for commerce and public service as on the classics and theology, though his proposed curriculum was never adopted.
Penn was one of the first academic institutions to follow a multidisciplinary model pioneered by several European universities, concentrating multiple "faculties" (e.g., theology, classics, medicine) into one institution.  It was also home to many other educational innovations.
The first school of medicine in North America (Perelman School of Medicine, 1765), the first collegiate business school (Wharton School, 1881) and the first "student union" building and organization (Houston Hall, 1896) were founded at Penn.
What Are The Courses in University of Pennsylvania?
University of Pennsylvania is a bastion of education that offers first-rate, high standard, research-based knowledge in a number of undergraduate and highly ranked graduate courses across a range of faculties in the university. They cut across the following listed faculties; School of Education, Engineering and Applied Science, Law School, School of Medicine, school of Design, school of Dental Medicine and the Wharton school.
University of Pennsylvania, though a secular institution, has a strong religious life with its Hillel for Jewish students, Penn Newman Catholic Centre and Intervarsity Christian Fellowship. Over 2,500 students each year participate in international study programs offered in more than 50 countries around the world.
What Are The Admission Requirements for the University of Pennsylvania?
Just like in all ivy-league and other Universities, certain things are basically needed as major requirements for admission. The University of Pennsylvania has the following as basic admission requirements;
High Test Scores
High School GPA
High School Class Rank
Completion of College Preparatory Program
Demonstration of Competencies
Other application guidelines are
It's important that you submit a consolidated transcript that pulls together and organizes your academic work. If the name of a course isn't clear or needs further explanation, include a brief course description. Course listings, grading/rating scales, syllabi, lab work, reading lists, textbooks or historical/current information help enhance our understanding of your academic program.
Standardized test scores in subjects you wish to showcase may provide objective evidence and support for grades and ratings.
Recommendations and viewpoints provided by instructors from outside of your home provide objective evaluations and lend additional context to your academic work.
The Secondary School Report may be completed by a high school guidance counsellor, home school program coordinator, curriculum advisor, or family and may include motivations for home schooling, description of curricula, etc.
What Is the Tuition Fees and other Costs in University of Pennsylvania?
The financial obligation for studying in University of Pennsylvania as included on the bill for an academic year includes; tuition fees, accommodation, and dining, and indirect costs that are not billed by the school, such as books and supplies, transportation, and an allowance for personal expenses.
The University also uses the cost of attendance to help determine a student's eligibility for financial aid.
Tuition and fees are fixed costs. These mandatory fees include the general fee, the educational technology fee, and the student health clinical fee. Each graduate school has its own tuition and fees.
Accommodation
The accommodation cost for students in University of Pennsylvania differs according to the different arrangements; the costs are in three arrangements especially for the students on the undergraduate school. These include; students living in on-campus housing with a meal plan; students living off-campus in a building unaffiliated with the university; and students who live at home with their families and commute to class each day.
Students living on Campus
The accommodation cost is based on the median room rate in the University College Houses. To stay within your means, be conscious of your room selection and select it within the University Housing deadline. Residential freshmen are required to live in on-campus housing during their first year of enrolment.
Students Living Off-Campus
The off-campus accommodation is based on a review of off-campus residences and accounts for a room in an average two-bedroom apartment over a nine-month period. The off-campus dining allowance is based on information about average grocery costs from the Bureau of Labour Statistics, plus a minimal campus meal plan that allows students to eat two meals a day on campus. If you receive financial aid and choose to live off-campus, your financial aid award will be based on the off-campus cost of attendance.
Students Living at Home with Family (Commuters)
Housing costs are not included in the cost of attendance for commuter students because of the existing housing arrangement with their family. The dining allowance assumes two meals per day away from home.
Other costs
The meal allowance represents the cost of one of the first year dining plans through Penn Dining. If you live at home with your family, an allowance for meals away from home is included. Freshmen are required to participate in a meal plan during their first year of enrolment.
The book and supplies allowance provides for the expected annual cost for textbooks and supplies.
The transportation allowance provides for standard commuting. The approximate cost of two round-trips home may be added on a case-by-case basis.
Personal expenses include allowances for clothing, laundry, recreation, etc.
Student Health Insurance Requirement
Students who do not have health insurance, whose plans do not provide coverage in the Philadelphia area, or whose plans do not meet Penn's criteria for alternative insurance will automatically be enrolled in the Penn Student Insurance Plan (PSIP). This cost will be added to your cost of attendance.
College of Liberal and Professional Studies Students
Though to the fact that the cost of attendance is based on the number of courses in which you are enrolled, the cost of attendance will vary. The cost of attendance will be based on the number of credits registered and enrolled for in a particular term. Most importantly, this will be based on LPS tuition rates.
Married Students and Students with Dependents
Your cost of attendance will reflect the expenses of a single student living in Philadelphia. Expenses incurred based on marital status cannot be considered in your cost of attendance. Childcare costs may be considered.
Table of the financial obligation for University of Pennsylvania student
Undergraduate Cost of Attendance
Budget Items
Living On Campus
Living Off Campus
Living at Home With Family
Tuition
$49,220
$49,220
$49,220
Fees
$6,364
$6,364
$6,364
Housing
$10,200
$9,351
0
Dining
$5,416
$4,635
$1,854
Books and Supplies
$1,318
$1,318
$1,318
Transportation
$895
$936
$1,511
Personal Expenses
$1,890
$1,890
$1,890
Total Budget
$75,303
$73,714
$62,157
---
DON'T MISS ANYTHING!!!