Applications are invited for the University of Auckland International Student Scholarships which is offered to interested applicants who wants to pursue a degree program in the higher institution in New Zealand.
The main purpose of the Scholarships is to attract new international students of high calibre to enrol in Undergraduate and Postgraduate taught study of one year or more at the University of Auckland.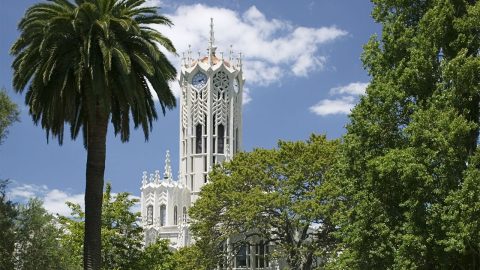 Scholarship Type: 
Undergraduate & Postgraduate
Eligible Countries: 
International
Scholarship Value:
Up to $10,000 for both postgraduate study and undergraduate study
Eligibility for the Scholarship: 
To be eligible for this scholarship you must meet the following requirements:
must have an unconditional offer, or English Language Academy (ELA) students who have a conditional offer, of study to undertake a Postgraduate Diploma or Masters (taught) of 120 points or more, or an undergraduate degree (applying with overseas secondary or post-secondary qualifications) at the University of Auckland.
The Scholarships may not be concurrently with any other award or grant.
Applicants whose first language is not English are to provide evidence of proficiency in English at the higher level.
Number of Scholarship:
Offer Up to 45.
How to Apply for the Scholarship:
Please read the regulations carefully to be sure you are eligible to apply. Click Here To Apply.
Visit The Official Website For More Information
Application Deadline: 
21st November (Semester One intake) and
4th May (Semester Two intake)
TO SEARCH FOR OTHER INTERNATIONAL SCHOLARSHIPS YOU CAN EASILY QUALIFY FOR CLICK HERE.