This article is basically about top five (5) reasons to study in Germany for Nigerian students.
Germany is the third most popular study abroad destination among Nigerians and International students. More than twelve percent of students at German universities come from abroad – just like you. Germany is an attractive place to study and German university degrees are highly respected by employers worldwide.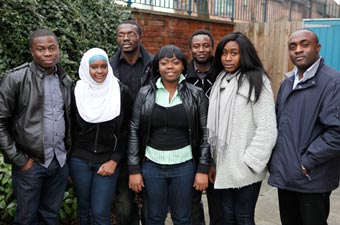 Germany is not only a top economic power in the world, but also a democratic, tolerant, safe and beautiful country with an abundance of cultural, touristic and culinary attractions. Therefore studying in Germany is always exciting and never challenging. Let's go through the benefits of studying in Germany for international students.
German universities offer excellent teaching and research, ranking among the best in the world. You will earn an internationally renowned degree, giving you excellent prospects on the global labour market.
German universities provide outstanding academic programmes, while universities of applied sciences offer a range of attractive, practice-oriented options. Many study programmes combine theory and practice. This will greatly facilitate your career start.
In Germany, you can make the most of yourself. Here you can develop your intellectual abilities and personal skills freely and reach your full potential. If you are out to achieve great things, you will find determination, motivation and commitment open many doors – both during your studies and after your studies.
In comparison with other countries, Germany is a safe country. In town or in the countryside, by day or by night, you can move around freely here. Germany offers economic and political stability, which makes it an ideal place for you to study.
Discover the beauty and diversity Germany has to offer! When you take time off from your studies, there are 1001 ways of finding out more about your host country. For example, you can go to a museum, a cinema or a theatre, you can sit in a beer garden, you can go for a walk on a beach, you can swim in a lake, climb a mountain or visit an old castle.
Recommended Link: 5 Countries To Study Abroad Without TOEFL/IELTS For Nigerian Students
---
DON'T MISS ANYTHING!!!