When applying for a Student VISA to study abroad, you should agree with me that the VISA Interview for USA, Canada, Australia, UK and Germany is very slow.
This is so because the Embassy is not always convinced by the approach of the Candidate Applying for a Study Visa to Study in any of the best countries of the world. The Embassy wants to be sure that this person can meet up to the Study ethics on the Country the candidate wish to Study in.
The VISA Interview is the First and only face to face Conversation between the Countries representatives and The Candidates for the UK Visa, USA Visa, Canada Visa, Germany Visa, Australia Visa etc.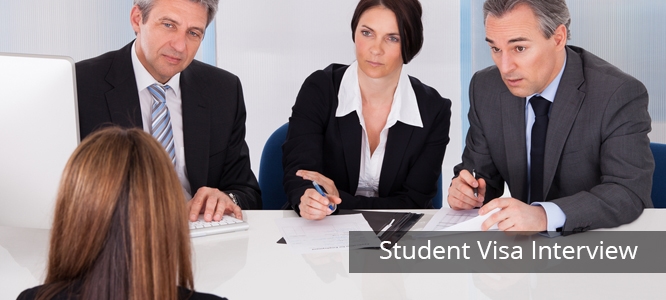 Immediately you step in to the interview hall, all Eyes are on you. Many will ask. What are this Guys looking at? Students Nigeria Team has an answer for you.
1. Be in Time
They Embassy will never be happy if you are called as the next in Line and you appear to be absent . giving an Excuse at a big stage like that? I can deny you a Study Visa.
You have to be at the place of Interview at least an hour or two before the interview Time. No Embassy like Excuses of any sort. It wil be attributed to your character if you are awarded a visa to study Abroad
2. Dress Smart (Business Attire Preferable):
Your Dressing is among the Judging criteria. You are advised to wear a attire that presents you in a business mood. A suit and a plain gown for Ladies (Not exposing sensitive part of your body).
3. Be Concise while answering  questions
Be so concise in your answers. Its as formal as anything. Never engage the personnel on any conversation outside the ones to which you are asked. Don't  stretch you answers too long.
4. Come along with your bank statements or proof of employment
Your Bank Statement clearly states that you can take care of yourself while you are studying. Unless you are ready to provide detailed information of financial speculations.
5. Clearly state details of your study plans
The Embassy will love to know the Course type and Level you are to study in their Country clearly state that to affirm you need to be granted a VISA to study abroad.
6. Be Attentive and professional
One Question at a time. Be very attentive to the personnel. don't reply him harshly or rudely. Be enthuasiast aout the whole stuff.
7. Tell the truth:
Make sure that every information you provided is not falsified. At a long run they must find out and thats the end to you academic dreams. Once a visa is approved, you should receive your visa within a few days.
Even if you Fail there are things you did not get Right the Before you re-apply for a Student Visa you should also see common Mistakes you did
With this yours bags should be ready to fly the next week. If this article helped you or is what you should  recommend to someone. Feel free to share.
Recommended Link: How To Apply For A Canadian Visa To Study Abroad
---
DON'T MISS ANYTHING!!!