Non-Academic Staff Union (NASU) Shuts Down UNILORIN…
Reports say the main gate leading to the University of Ilorin was shut today by protesting members of the Non-Academic Staff Union (NASU) of the institution. The protestors who arrived at the gate by 7 am this morning locked up the gate to prevent students and academic staff entry into the campus.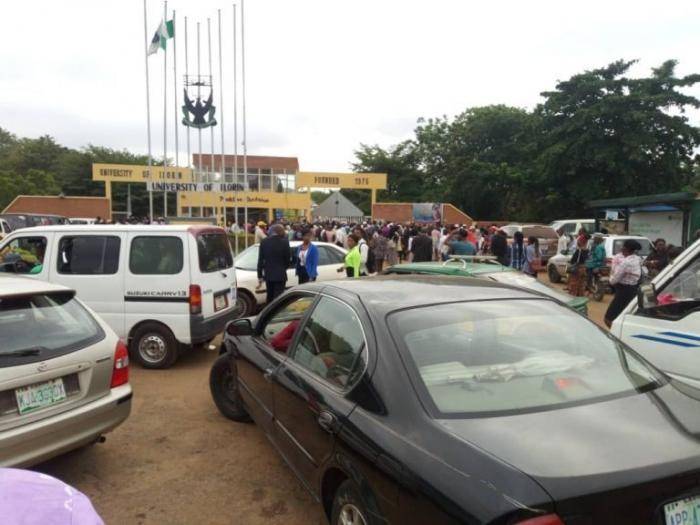 The members of the union were said to severe in their determination to protest as they prevented people from gaining entrance into the premises, including principal officers of the school.
SEE ALSO: 10 Notable Alumni of University Of Ilorin
Some students who tried to force their way in were dealt with as their mobile gadgets were broken.
Following several appeals, the union according to report later opened the gate as at 8:45, but vowed to make it a total blockade on Tuesday should the school authority refuse to grant their request.
Efforts to reach the NASU Spokesperson proved abortive, an official of the union, however, confirmed the report.