Corp members are allocated to one of these NYSC CDS group by the schedule officer for CDS in the state secretariat. CDS allocation is done by the zonal inspector (ZI) or local government inspector (LGI) as the case may be.
A corp member cannot join two CDS groups, but a corp member can be in a CDS group and still carry out individual CDS.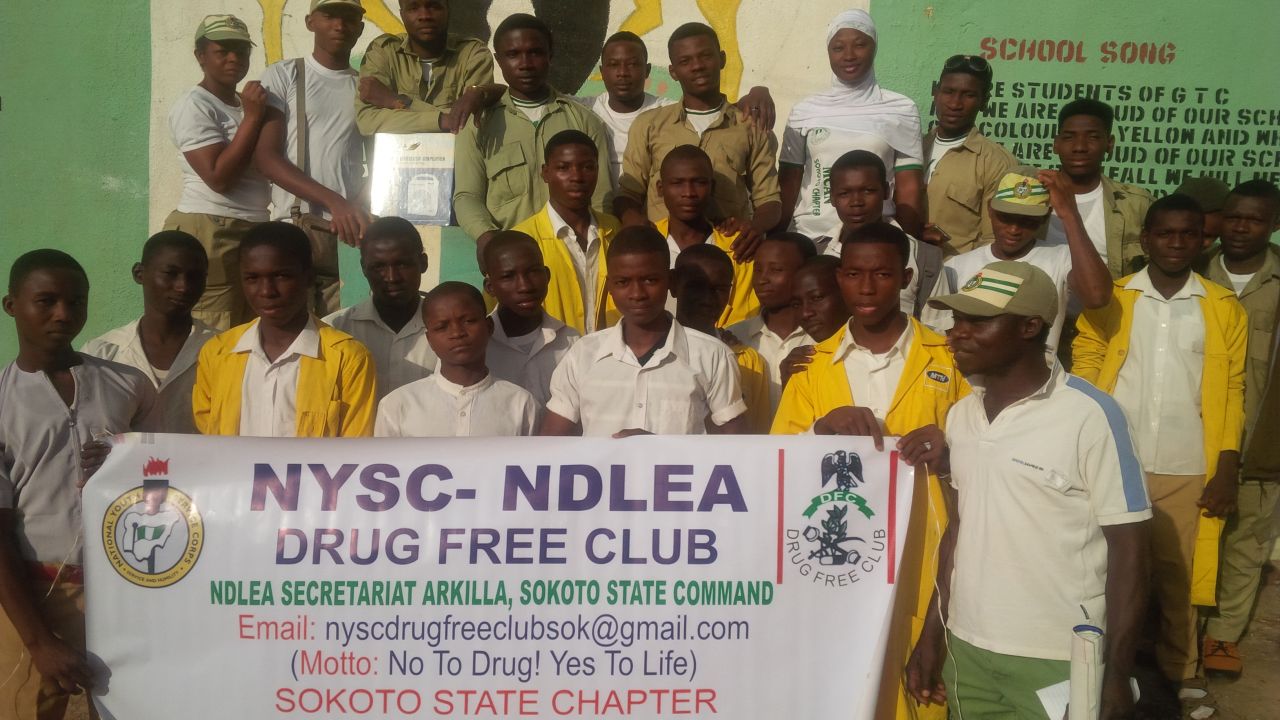 Listed below are 15 NYSC CDS Group Every Corper Should Know
1. Cultural & Tourism Group
Quite an interesting one, if you like band , dance , drama, travel . This is one group you should make sure you join. They identify talents, set up the schemes theatre groups and also entertain people during occasions. They sometimes go on tourism tour too.
Most of the people in this group indicated interest right from camp.
2. Sanitation Group
They focus on how to make their environment a better place , go on awareness from place to place , markets , schools etc. And also take action by engaging in sanitation once in a while.
3. Road Safety Group
They organize as well as sentitize control of traffic , first aid to accident victims , awareness in schools and organizations and Establishment of road safety clubs in school.
4. Editorial Group
This is the TV/ Radio / Publication CDS Group . So for aspiring presenters , writers , OAPs , this is one choice to make.
At NYSC Orientation camp it is known as the popular OBS (Orientation Broadcasting Service()Group. From Monthly Corper magazines, to end of service year book.
5. MDGS (Millenium Development Goals)
One of the most poular CDS Groups. They ensure the actualization of the 8 goals of MDGs. Some times, meets up (supposedly) to discuss and partake (again supposedly) in activities that propel Nigeria towards the realization of said goals. these CD groups don't necessarily have to meet weekly – some meet just once a month.
6. EFCC
In your state it might be known as EFCC or ICPC. They are the anti corruption group that stand against corruption .
So as usual , They have meetings , planm towards erradicating corruption in the community and even as far as setting up Anti-corruption corp members in schools.
7.Red Cross
They are the medical and health arm of the CDS. Engage in health outreach, First Aid administration, Establishment of Community based clinic, and Setting up of clinic for the NYSC Secretariat.
8. Servicom
Under this platform, corps members form CDS groups in their places of primary assignment to promote effective service delivery at the national, state and Local Government levels. They assist in carrying out Servicom sensitization in both the public and private sectors of the society.
9. ICT
10. NEMA
They are the group which aid disaster management.
11. Legal Aid
Laywers to be, already lawyers are mostly in this group. In collaboration with the Legal Aid Council and other human rights groups, corps members form CDS groups to provide legal aid services for widows, children and other less privileged groups who fall victims to denial and violation.
Visit prisons, Sensitization of the public on fundamental human rights, Free legal services to the less privileged and indigent prison inmates(Victims of denials and violation of rights)
12. HIV /AIDS
They sensitize , campaign , train on HIV/ AIDS prevention.
13. Charity
They Mobilize funds and other resources for less privileged, Visits of orphanages & prisons. Donation of materials to homes.
14. FRSC
The work hand in hand with the road safety commission in traffic control, helping drivers and educating drivers and cyclist on safe road transport, and helping in the keeping the road safe for all drivers, passengers and pedestrians alike.
15. SAED
So the advice is that you try to make choices that would engage you, develop and add to you. It all depends on your interest as well as the members of your group.
These are some of the CDS Groups that you would be meeting at your state of deployment. There is no best CDS Group.
You must note to some people, CDS Groups are given to you by your LGI (Local Government Inspector), you don't choose. While some are lucky enough to make their choices. Also your state matters, some states don't have some CDS Groups
Hope this post has really helped? endeavor to share it also with your friends. They will appreciate you for helping them know what has always being a misery to them